KAMALIʻI
The Hawaiian language classroom environment is specially prepared for multi-age settings that are Hawaiian focused, culturally driven and ʻohana oriented. The environment aims to instill a sense of order and independence while combining coordination of movement through specially developed curriculum materials and apparatus. The culture based curriculum is kinesthetic; learning through whole body experiences rather than hands-on only experiences.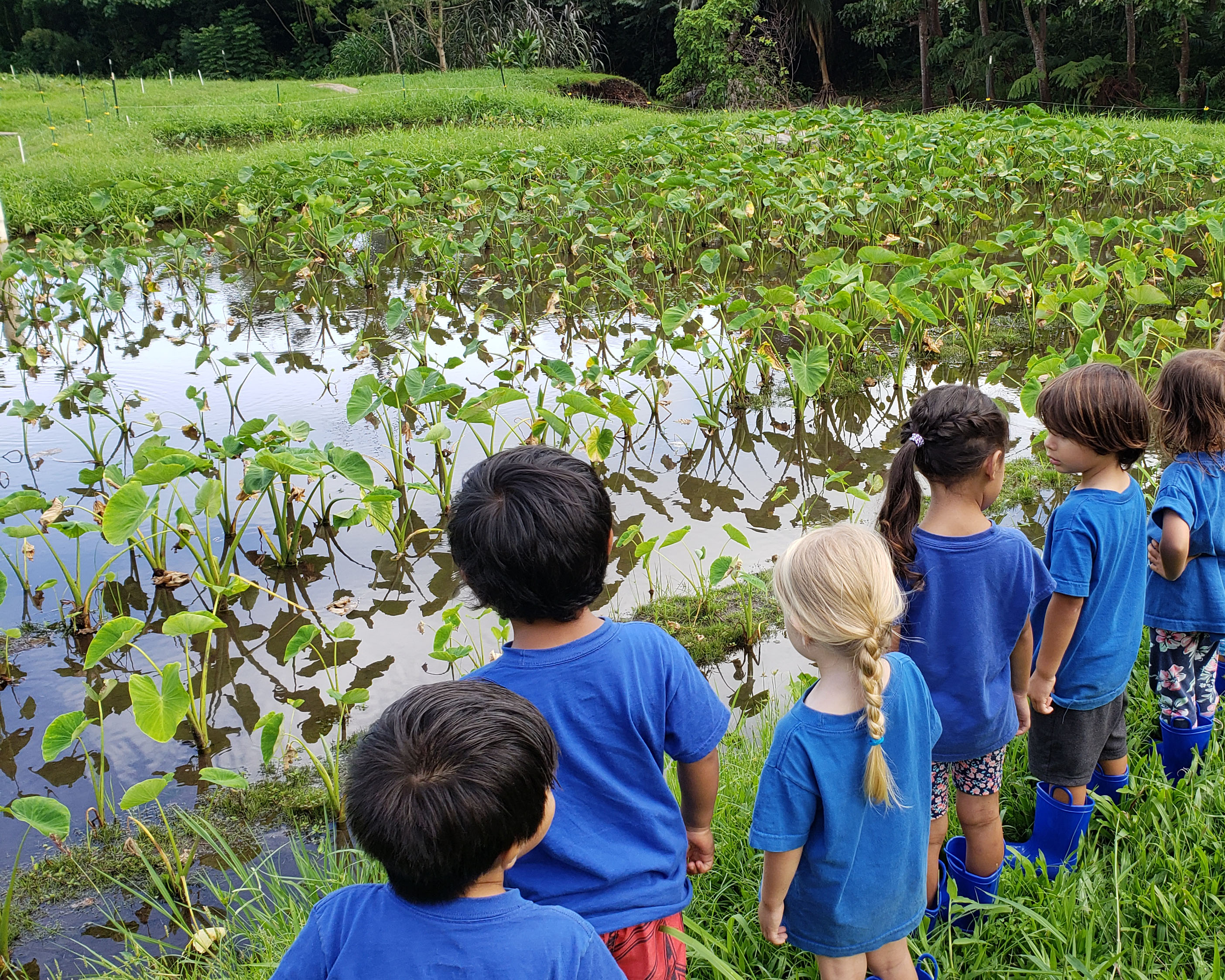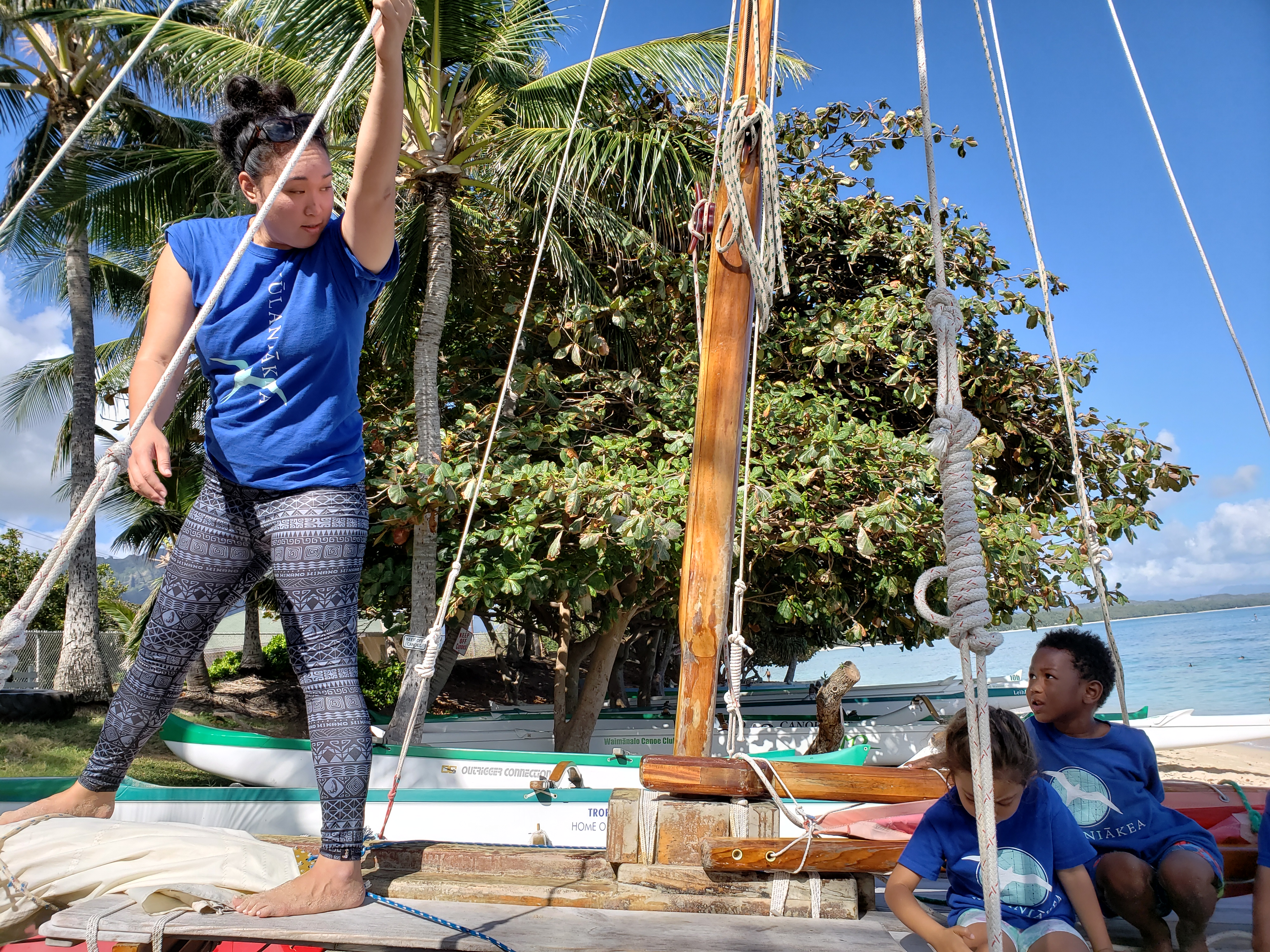 Keiki are presented lessons in sensorial, math, language arts, geography, history, zoology, botany, and practical life. Our exclusive curriculum includes an emphasis on Kumulipo (Hawaiian creation story), and traditional voyaging and wayfinding. A popular acronym used amongst educators today is STEAM (Science, Technology, Engineering, Arts and Mathematics). For thousands of years our kūpuna's daily lives embodied all aspects of STEAM. Today, Kūlaniākea provides opportunities and experiences for keiki and their ʻohana to reinvigorate those practices, lessons, and perspectives from those ancestors.
In addition to core academic subjects necessary for 21st century learners, Kūlaniākea also emphasizes cultural practices that encourage keiki to cultivate their own unique interests and talents, allowing them to make connections and develop relationships with the world around them, all through an indigenous lens. Kūlaniākea keiki and their ʻohana are active stewards of their natural surroundings and of each other. They learn to mālama kekahi i kekahi me ke aloha (care for one another with love) and to aloha ʻāina (to love and care for the earth and sea) as they grow, explore, and contribute to our beloved island home through the values of kindness and compassion.